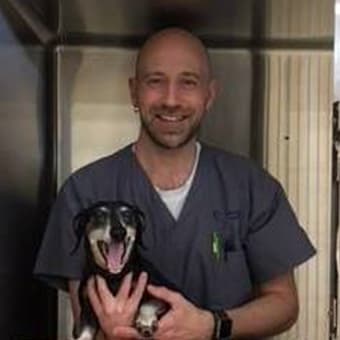 Dr. Blair Burggren
Dr. Burggren has been with Olympia Pet Emergency since 2003. He graduated from the Washington State University College of Veterinary Medicine in 2003. His special interests include emergency medicine and surgery, analgesia (pain management), fluid resuscitation, facilitating the relationship between clients, their pets, their regular veterinarians, and the emergency team.

Dr. Burggren has three dogs: Bo, a Chihuahua mix, Mozart and Zoie, both Miniature Dachshunds as well as four cats (Tetone, Moritz, Spencer, and Corbin).

His hobbies include reading, organic gardening, and making homemade kombucha. In his free time, he loves to spend time with family and good friends. He frequently hikes and enjoys the local attractions around Olympia and the rest of the great Pacific Northwest.